Aug 10, 2018
Beyond Personal Drones: How the Largest Drone Manufacturer Transforms Itself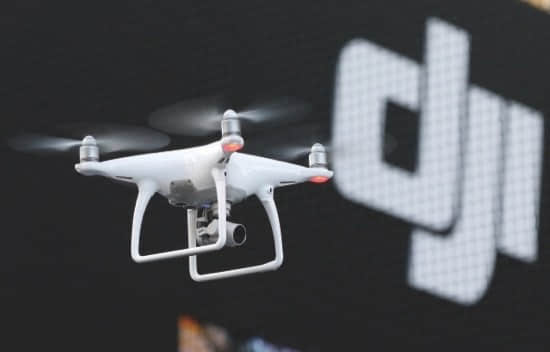 Personal drones capture our imagination. Imagine you have something up there looking out for you. It looks at the vast landscape, the top of buildings, and the sweeping view of oceans, and captures them for you. In the past five years, the consumer drone market has quietly grown. In 2017, over 2.8 million consumer drones have been sold worldwide. The next fact would surprise you (if you are not a drone hobbyist): More than 70 percent of them are made by one single company: DJI.
Headquartered in Shenzhen, China, DJI has worldwide distribution centers and authorized dealers. It has 8,000 employees, grown from a tiny startup back in 2006 when the founder Wang Tao founded the company at his student dorm.
DJI Phantom 1 Quadcopter with GoPro Mount
DJI's first sought-after drone Phantom was released in 2013. It became a runaway hit. This drone takes photos and videos with remote control. Light, sturdy and affordable, it quickly became the favorite of drone lovers. "The ability to see the world around you from a new perspective unlocked something in the brain," said former DJI Creative Producer Lon Breedlove.
From Flying Camera to Flying Robot
Over the years, DJI has been pushing the limits of unmanned aerial vehicle technology ranging from extended battery life and flight distance to enhanced stability and robust GPS localization.
While most people use DJI drones flying cameras, DJI has far more ambitious goals: They want to build flying robots. But creating a self-flying drone is difficult: how to understand the environment, how to decide which path a drone should follow, how to avoid obstacles, how to recognize and track people. Another impediment to DJI is packing different algorithms into a small drone without compromising its performance and efficiency.
The company started embracing deep learning and released its first AI-powered drone Mavic Pro. The previous feature-based machine vision technology can hardly reach drone autonomy — flying by itself without the need for remote control and following a person or an object of interest. Now, deep learning is a perfect match for drones. "Welcome to the age of computer vision," DJI CEO Wang hailed at a 2016 product conference.
DJI has put a lot of efforts in research and development. More than one-fourth of DJI's 8,000 employees are R&D or engineering staff. It also opened an R&D center in Silicon Valley in 2015, a move to strengthen its computer vision technologies and complement its hardware.
Earlier this year, DJI released Mavic Air, which is billed as the most wanted consumer drone you can ever get in the market. It is much smaller than any of its predecessors and demonstrates improvements in those smart features. A CNET review describes using Mavic Air's smart gestures to take photos and videos is like "flying a drone using the force (from Starwar)."
From Personal Drone to Commercial Drones
The global commercial drone market is estimated to hit $17 billion by 2024. There are many applications: Monitoring crops, inspecting a construction flaw, or tracking criminal suspects. According to Goldman Sachs, the agriculture drone market is to reach $5.9 billion in 2024.
DJI wants to take a leading role in the commercial drone market. In 2015, DJI branched out into agriculture drones,. The company introduced MG-1, a farming drone that is designed to monitor the growth of crops and reduce crop damages.
However, DJI's drones require high-level drone pilots, which are expensive. A Chinese media reports that 30 percent of the users who purchased MG-1 in 2016 has now turned to DJI's opponent XAG, a Chinese agricultural technology company.
In 2016, the company launched UAV Application Technology Training Centers (UTC) in Shenzhen, providing high-level training courses on drone piloting. 20-year-old Chang Xuping is one of the graduates from UTC and now a trained drone pilot. "When I was young, I thought, if there is a helicopter to spray pesticides, that would be cool," says Chang. In China, fewer and fewer young people go into farming, but drones are luring them back to the countryside.
DJI MG-1S
Recently, DJI teamed up with Microsoft to bring advanced AI and machine learning capabilities to DJI drone. DJI will release a software development kit (SDK) for 700 million Windows10 users globally. The SDK allows developers to build applications that can remotely control drones including autonomous flight and real-time data streaming.
The year 2018 is bound to be critical for DJI. According to Reuters, they are reportedly seeking a \$500 million funding at a company valuation at \$15 billion, though a spokesman has denied the report.
How will DJI transform itself? The future of DJI heralds a new wave of drone applications. AI will play a critical role in that transformation.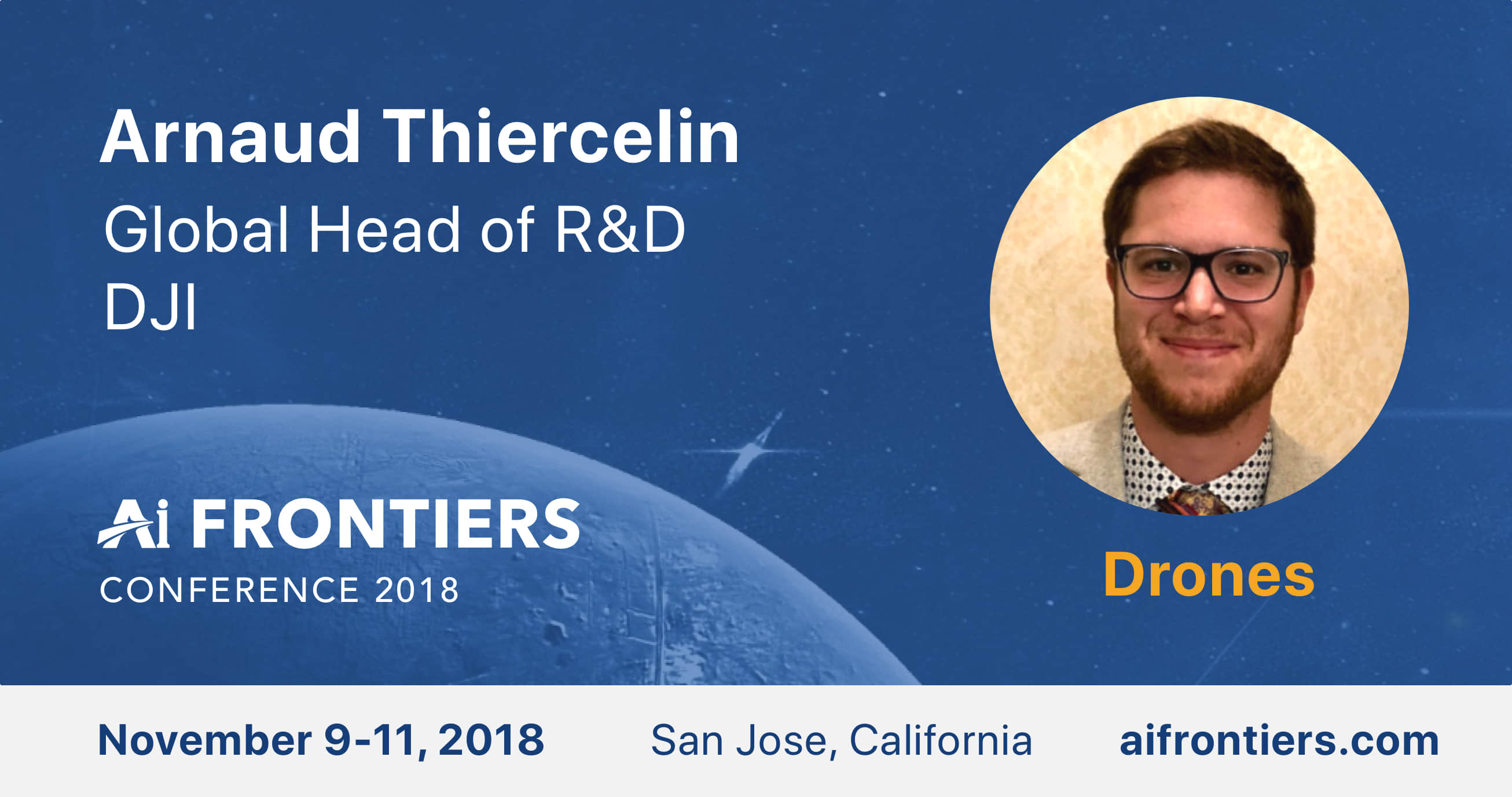 Arnaud Thiercelin, DJI Global Head of R&D will speak of the development of autonomous drones and AI techniques on Nov 10, 2018 in San Jose, California. Join us at aifrontiers.com.
AI Frontiers Conference brings together AI thought leaders to showcase cutting-edge research and products. This year, our speakers include: Ilya Sutskever (Founder of OpenAI), Jay Yagnik (VP of Google AI), Kai-Fu Lee (CEO of Sinovation), Mario Munich (SVP of iRobot), Quoc Le (Google Brian), Pieter Abbeel (Professor of UC Berkeley) and more. For media inquiry and ticket information, please contact us at: info@aifrontiers.com