Sep 7, 2018
Former Google VP Is Building China's Benchmark Capital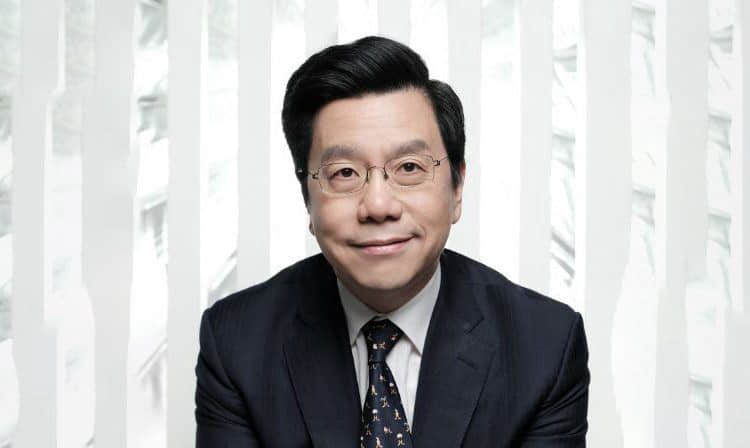 Dressed in a well-tailored suit and a white shirt, Kai-fu Lee walked into his Beijing-headquartered office on April 25 where his Chinese venture capital firm Sinovation Ventures announced a new $500 million fund to back early-stage and growing tech companies in both China and U.S. Thereupon, Sinovation Ventures manages a total of $2 billion across six funds.
Founded in 2009 by Lee, Sinovation Ventures is now one of the most aggressive Chinese venture funds — this attributed to Lee's great foresight. The fund has invested market leaders including Chinese photo touch-up and selfie phone producer Meitu, Chinese online education firm VIPKID, Chinese online Q&A forum Zhihu, AI and computer vision unicorn Megvii (Face++), chip upstart Horizon Robotics, and bike-sharing firm Mobike.
Lee had a lot of labels: Apple's Vice President, Microsoft's Global Vice President, Founder of Google China, CMU researcher. The 57-year-old Taiwan-born native is a visionary and an authority on AI's development. His views on AI are inspiring young folks to pursue a career in the AI field.
It came as no surprise when Lee is regarded as one of the most prominent figures in Chinese internet sectors. He established Microsoft Research Asia, and also served Google China as CEO. He is now one of the most followed micro-bloggers in China, in particular on Sina Weibo, where he has over fifty million followers.
"Kai-fu has some similar characteristics of Chinese saints during the old age. At the same time, he is also influenced by the Western technological civilization. He has his own principles and combines elitism with equality," said the renowned Chinese tech writer Keso.
Born in Taipei, Taiwan, Lee emigrated to the United States and received his Bachelor of Science degree from Columbia University in 1983. He pursued his Ph.D. in computer science from Carnegie Mellon University, where he pioneered the world's first speaker-independent, continuous speech recognition system Sphinx as his Ph.D. thesis.
Lee stayed at CMU in 1988 as a faculty member after graduation and two years later joined Apple Computer as a principal research scientist.
Microsoft Research Asia
In 1998, Lee joined Microsoft and went to Beijing, China where he played a crucial role in establishing Microsoft Research China, Microsoft's fundamental research arm in the Asia Pacific region. MSR China later became known as MSR Asia, regarded as one of the best computer science research labs in the world.
At that time, Lee found difficulties to gather an elite team as Chinese oversea elites would rather stay in the US than in China. Then there is a significant turnabout for the fledgling research institute when Yaqin Zhang, the youngest IEEE fellow at 31, joined MSR Asia. By 1999, Lee formed the first management team consisting of doctoral students and high-profile returnees. In the next decade or so, this group of former MSR Asia employees has since founded and developed some of the most notable Chinese technology companies, such as Alibaba Cloud, XiaoMi, Lenovo, Haier, and SenseTime.
The institute made a breakthrough in 2002 when its four papers were accepted by the prestigious graphics conference SIGGRAPH. At SIGGRAPH 2005, MSR Asia presented nine accepted papers, which were equivalent to one-tenth of the accepted entirely that year.
Lee returned to the US in 2000 and was promoted to corporate vice president of interactive services division at Microsoft from 2000 to 2005. Today, MSR Asia has more than 200 researchers and developers and more than 300 visiting scientists and students.
Google China
In 2005, the Mountain View star company Google poached Lee from Microsoft and sent Lee to Beijing to establish the company's presence in China. He launched the Google.cn website, and managed to increase the company's share of China's search engine market from 30% to 43% in six months.
In September 2009, Lee announced his departure from the company, and about a month later, he introduced a $115m venture capital (early-stage incubation and seed money business model) fund called Innovation Works, which is then changed to Sinovation Ventures.
Sinovation Ventures: China's Benchmark
Lee recalls the early days of Sinovation Ventures, "We were very small at the time, and very poor lived at motels, took the economy class, are crowded in Tsinghua Pioneer Park. But everyone thought we were good."
He was stressed, mostly because of the high expectations, which caused him insomnia. He flew all over the world to raise the first fund. The team didn't even have their own office. At the meantime, Sinovation Ventures was questioned about its incubator business model. Lee wanted to repeat the success of Y combinator in China, but things didn't go well as the country was not ready for the incubator model at that time.
In 2012, Lee made a big decision: He turned Sinovation Ventures into a technology-driven venture capital, like Benchmark Capital, an American venture capital firm noted for many early-stage fundings of numerous successful startups including Twitter, Instagram, Snapchat, and Uber.
With a team of technology experts, the firm started to assemble an impressive portfolio of companies under its belt. To date, Sinovation Ventures is one of the top-performing funds with a high investment return and has backed over 300 portfolios primarily in China. This year, Megvii, the Chinese developer of facial recognition system backed by Sinovation Ventures, raised $600 million from investors including Alibaba. China's Quora Zhihu Technology has recently raised $300 million in a Series E funding round that valued the company at $2.5 billion.
Much of Lee's success in investment is attributed to China's great ascent in AI technology. In his upcoming book AI Superpower, Lee stressed that China is catching up to the US's established AI lead. "Now, China, as the largest marketplace with the largest amount of data, is really using AI to find every way to add value to traditional businesses, to the internet, to all kinds of spaces," Lee told TechCrunch recently.
Lee also has a passion for expanding AI knowledge as Sinovation Ventures recently joined forces with Peking University and the Chinese government to open a school for training AI professional and students.
Lee is at the forefront of the global AI revolution. He has a better sense of what AI will look like in the near future. How can AI transform the human society? This is the question that await answers.
Kai-Fu Lee will speak at AI Frontiers Conference on Nov 9, 2018 in San Jose, California.
AI Frontiers Conference brings together AI thought leaders to showcase cutting-edge research and products. This year, our speakers include: Ilya Sutskever (Founder of OpenAI), Jay Yagnik (VP of Google AI), Kai-Fu Lee(CEO of Sinovation), Mario Munich (SVP of iRobot), Quoc Le (Google Brian), Pieter Abbeel (Professor of UC Berkeley) and more.
Buy tickets at aifrontiers.com. For question and media inquiry, please contact: info@aifrontiers.com